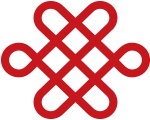 A DIGITAL MUSEUM
The White House in Kalami has become a Corfu icon.
Continuously occupied by the Atheneos family since 1900, the house has stood witness to the changing times that Greece, Corfu and the wider world have experienced.
In this digital museum, you will be able to trace some of these changes as they swept across Corfu, affecting the various generations of the Atheneos family as they lived and worked in the White House.
Two world wars, civil war, home to Lawrence Durrell, visits from famous and infamous writers, the advent of mass tourism and the backdrop to film and TV productions; all of these events have shaped and moulded the White House that you can visit today.
Join us to experience a journey through the history of the White House.